For the outdoor subzone and history of the zone of the same name, see Zul'Gurub (lore). For the old raid instance, see Zul'Gurub (raid).
The troll city of Zul'Gurub re-opened in Patch 4.1 as 5-man, level 85, heroic mode instance.
Full boss strategies do not belong in this section or its subsections. Only key abilities or adds should be listed.
Sub-boss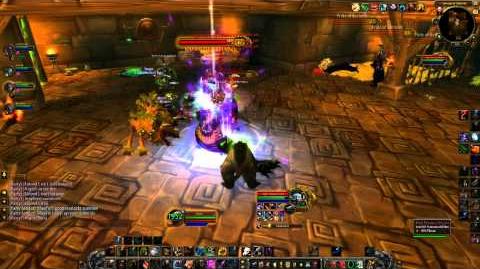 See also
Edit
External links
Edit
Subzone
Info
Guides
Old forum discussion
Ad blocker interference detected!
Wikia is a free-to-use site that makes money from advertising. We have a modified experience for viewers using ad blockers

Wikia is not accessible if you've made further modifications. Remove the custom ad blocker rule(s) and the page will load as expected.