Not yet released!

* This article or section includes information about announced content that has not been released

yet.

The expected release date is

unknown

.

Please remove this template when the content has gone live.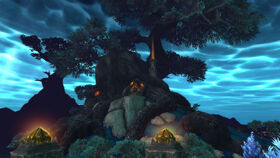 Zan'vess is the large island in the southwest of the Dread Wastes, across from the Briny Muck. It is controlled by the mantid, who have used their powers of mind control to enslave a large host of yaungol to do their mining for them. The western side of the island is also home to a giant variety of scorpid, which the mantid seem fond of.
Areas within the island include the Amber Quarry and Whispering Stones.
Inhabitants
Patch changes