Wyrmcult Acolyte
104,491pages on
this wiki
Talk

0
Wyrmcult Acolyte

Race(s)
Orc / Broken
Level
67 - 68
Health
5,400
Mana
2,933 - 2,991
Wealth
11 48
Reaction

Alliance

Horde

Affiliation
Wyrmcult
Location
Blade's Edge Mountains [28.4, 29]
See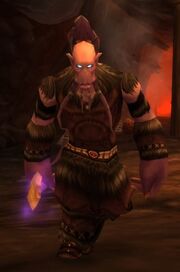 Wyrmcult Acolyte can be found in Blade's Edge Mountains [28.4, 29].
0.05% Chance of a rare drop.
0.46% Chance of an Uncommon drop.
0.05% Chance of a common drop.
0.15% Chance of a poor drop.
Note: % drop chance was correct at the time the page was generated/created. This will not be updated.
Pick pocket
Edit
External links
Edit