Did you mean World of Warcraft Atlas (book) or Atlas (AddOn)?
---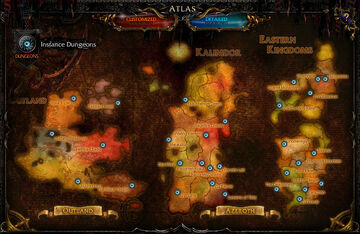 Blizzard released a web-based Atlas marking off the following in the early World of Warcraft universe.
Region levels
Profession trainers
Flight Paths, zeppelin and boat routes
Dungeon information
Detailed region information
There will be no need to wander aimlessly in the World of Warcraft as this web-based feature marks off the essentials in the world.
External links
Edit

WoW.gigelf.fr
Atlas Online
(in French)
Old

World of Warcraft Online Atlas (US)
[captured 16-Oct-2007]

World of Warcraft Online Atlas (EU)
[captured 16-Nov-2007, but doesn't seem to work]
Ad blocker interference detected!
Wikia is a free-to-use site that makes money from advertising. We have a modified experience for viewers using ad blockers

Wikia is not accessible if you've made further modifications. Remove the custom ad blocker rule(s) and the page will load as expected.