104,164pages on
this wiki
Talk

38
Were you looking for the new World of Warcraft Battle Chest replacement simply called World of Warcraft?

0100
World of Warcraft, often referred to as WoW, is a massively multiplayer online roleplaying game (MMORPG) set in the Warcraft universe. It is developed by Blizzard Entertainment and contains 4 expansion packs: 0200

World of Warcraft: The Burning Crusade, 0300
World of Warcraft: Wrath of the Lich King, 0400

World of Warcraft: Cataclysm, 0500

World of Warcraft: Mists of Pandaria, and 0600

World of Warcraft: Warlords of Draenor (NYR). The initial release is now sometimes known as "vanilla WoW" or "classic WoW".
As of 2010, World of Warcraft has more than 12 million monthly subscribers,[1][citation needed] and currently holds the Guinness World Record for the world's largest and most popular MMORPG.[2] It also continues its further story development throughout its franchising, other than online media, such as Warcraft novels, comics, manga, RPG books, TCG, and board games.
Features
Note the following are the pre-expansion details:
Uses and expands the storyline from the Warcraft series of games.
Customizable characters:

8 initial races: Human, Dwarf, Gnome, Night Elf, Orc, Troll, Undead, Tauren; added Blood Elf / Draenei, Goblin / Worgen, and Pandaren.
9 initial classes: Mage, Warlock, Priest, Rogue, Druid, Hunter, Shaman, Warrior, Paladin; added Death Knight (Hero Class), and Monk.
9 initial professions, enabling resource gathering and item crafting; added Jewelcrafting and Inscription.
Gameplay System
General System
A casual-friendly character progression system up to a point.
Quest and Honor Systems
User Interface and Customer Support
Availability
Oceania (English - Australia, Hawaii, New Zealand)
North America (English - US & Canada)
Europe (English-UK, French, German, Spanish, Russian)
South Korea
China (Simplified and Traditional Chinese; including Singapore, Thailand, Malaysia, and the regions of Taiwan, Hong Kong, and Macau)
Latin America[3] (Spanish, English?)
Media
Images
Video
Official trailer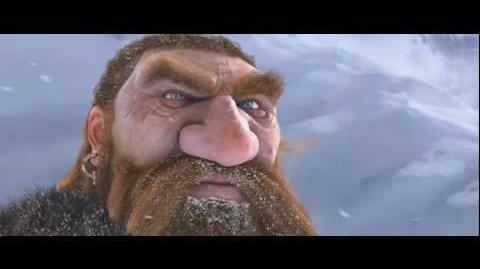 Escape From Mount Stupid: World of Warcraft[4]
An overview of World of Warcraft through late

Cataclysm.
Trivia
The original WoW is sometimes referred to as "vanilla World of Warcraft," "pre Burning Crusade (Pre BC)," or "classic World of Warcraft".
References
See also
External links
Buy
News
2013 News
2012 News
2011 News
2010 News
Old news
Other
Related info
Selected World of Warcraft gameplay guides