Talk:Featured article/Media
Ad blocker interference detected!
Wikia is a free-to-use site that makes money from advertising. We have a modified experience for viewers using ad blockers

Wikia is not accessible if you've made further modifications. Remove the custom ad blocker rule(s) and the page will load as expected.
Image gallery
Edit
If you find a particularly cool image, please add it to the gallery below!
I declined Image:Stormwind-night.jpg due to the image quality. Kirkburn  talk  contr 14:05, 3 May 2008 (UTC)
If you find a particularly cool youtube video, link it below!
Note that only youtube videos can easily be added, though it may be possible for other types
The Undying Party - 5 man clear Naxxramas earning the achievement The Undying and The Dedicated Few (10)
This video is really funny, I didnt know if you could post the ACTUAL video so I just posted the link. Azerothian Super Villains - Episode 1
--Melean 17:28, 29 August 2007 (UTC)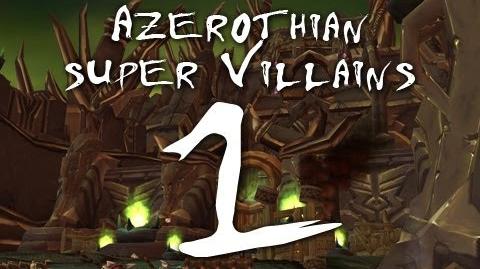 Crystal Song Forest picture
Edit
I don't have the best of computer, and my graphics card is NOT nice, but I would really like to see a heavily detailed picture of Crystal Song Forest[1]. I can tell that is is beautiful, I just want to see the true detail that was put into it.
"I Am Murloc" - dead video
Edit
The current front page featured media (the video of "I Am Murloc") is a dead YouTube link (video was removed -- why YT still shows the preview on dead videos is beyond me). Here is one that's still functional. -- Chairman Kaga (talk) 20:00, 27 March 2009 (UTC)
Incoming design/logic update
Edit
I'm working on replacement logic for the featured media, using the new slideshow ability: see User:Kirkburn/FMslideshow for my test version. Only issue is the "add photo" button which cannot currently be removed, but that ability is coming soon. Kirkburn  talk  contr 16:06, July 3, 2010 (UTC)