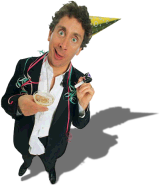 Vote your mind! Do they deserve it or not? To leave your vote, simple click [Edit] in the upper-right hand corner of the way you would like to vote, and type exactly the following below all the other present votes:
#--~~~~

Then simply click Save page and you are done!
--Ose 00:13, 31 December 2007 (UTC)
--gadget01:50, 14 January 2008 (UTC)
--Nightfox Takahashi 02:14, 17 April 2008 (UTC)
Remove from list
Edit
Abstain. But just had to mention when discussing crazy when it applies to WoWWiki, it doesn't mean "insane". One has to be a little crazy to have hobbies of this type, ;). Nerd/geek hobbies I mean.Baggins 22:53, 19 November 2007 (UTC)
Abstain. He's not that crazy actually. Merely a bit distraught.--K ) (talk) 12:30, 17 April 2008 (UTC)
I'm surprised he hasn't already been nominated. Nice guy, Head Bookkeeper... I think he's with the crazy people crowd. :) ----

Vorbis 

Talk

Contribs
Ad blocker interference detected!
Wikia is a free-to-use site that makes money from advertising. We have a modified experience for viewers using ad blockers

Wikia is not accessible if you've made further modifications. Remove the custom ad blocker rule(s) and the page will load as expected.