The Wicked Leather collection is a set of six items which can be crafted by skill level 300 leatherworkers. This is not a true item set, and does not confer any set bonuses. These items are primarily designed for rogues, as they are composed only of Stamina and Agility bonuses. Wicked Leather Gauntlets and Headbands are commonly used by Leatherworkers to skill up from 260 to 300, as they only require the leatherworker to find Rugged Leather.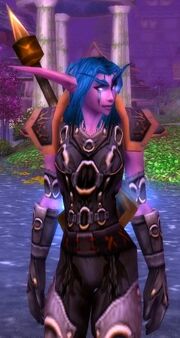 Type
Made by
Primary Materials Required
Primary Stats
Classes
References: [1]
Ad blocker interference detected!
Wikia is a free-to-use site that makes money from advertising. We have a modified experience for viewers using ad blockers

Wikia is not accessible if you've made further modifications. Remove the custom ad blocker rule(s) and the page will load as expected.