Westwind Rest is an Alliance outpost located in Kun-Lai Summit, north from the Gate of the August Celestials.
Westwind's Horde counterpart is

Eastwind Rest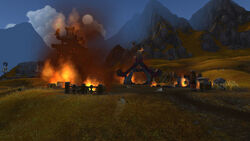 Westwind Rest was a pandaren village that has been put to the torch by the invading Bataari tribe yaungol. At the request of Admiral Taylor, Alliance Champions sent to help Farmhand Bo and Elder Tsulan to deal with the Yaungols. After killing the Yaungol Champion, Ur-Bataar in

 [87] Challenge Accepted the pandarens of Westwind have chosen to Ally with the Alliance, converted the village into an Alliance outpost
Inhabitants
Edit
Flight path connections
Edit
Westwind Rest cutscene after the completion of  [87] 

Challenge Accepted

quest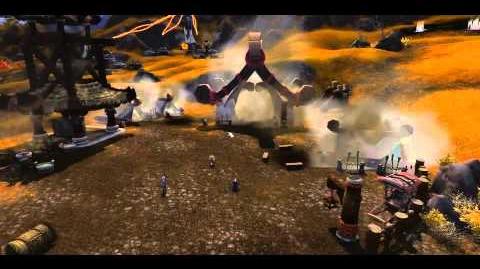 Patch changes
Edit
External links
Edit
Ad blocker interference detected!
Wikia is a free-to-use site that makes money from advertising. We have a modified experience for viewers using ad blockers

Wikia is not accessible if you've made further modifications. Remove the custom ad blocker rule(s) and the page will load as expected.