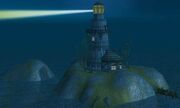 The Westfall Lighthouse sits just off the coast on the far southern edge of Westfall. Outside the lighthouse stands the ghostly Captain Grayson who gives you a few quests that involve killing the Murlocs along the coast.
During Children's Week, the allied Human Orphan will ask the player to take him here.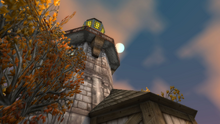 Ad blocker interference detected!
Wikia is a free-to-use site that makes money from advertising. We have a modified experience for viewers using ad blockers

Wikia is not accessible if you've made further modifications. Remove the custom ad blocker rule(s) and the page will load as expected.