This article's name may be incorrect.

Please note that while the content may be valid, this article's name is based on conjecture.
This article should not be moved unless discussed first - Remember to follow the naming policy.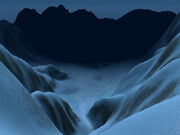 West of the entrance to Gnomeregan is a broad valley running north from Coldridge to the mountains bordering the northern end of Dun Morogh.
The valley is clearly visible on the zone map (like the Dun Morogh airfield), but has no name. As of Cataclysm, multiple mobs can be found in this area, including a reference consisting of a dwarf up a tree.
It is possible that this could be the area above Gnomeregan, since the dungeon's layout about matches the area, and Gnomeregan is more or less below it.
Ad blocker interference detected!
Wikia is a free-to-use site that makes money from advertising. We have a modified experience for viewers using ad blockers

Wikia is not accessible if you've made further modifications. Remove the custom ad blocker rule(s) and the page will load as expected.