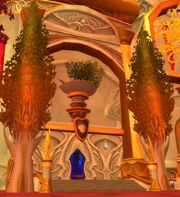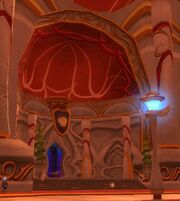 Wayfarer's Rest Tavern, located between the Walk of Elders and The Bazaar, is one of two inns located inside the blood elf capital, Silvermoon City. Wayfarer's Rest Inn is host to Innkeeper Jovia; Sylann, a cooking trainer; Quelis, a cooking supplier; and Rarthein.
Ad blocker interference detected!
Wikia is a free-to-use site that makes money from advertising. We have a modified experience for viewers using ad blockers

Wikia is not accessible if you've made further modifications. Remove the custom ad blocker rule(s) and the page will load as expected.