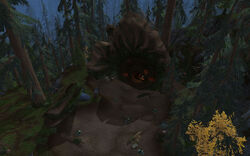 Vordrassil's Limb [32.2, 49.3] is one of the three major segments of the World Tree Vordrassil that fell to earth after it was destroyed by the ancient night elves, located directly north of Amberpine Lodge. The entire area around it is covered in living ooze, evidence of Vordrassil's corruption.
Ad blocker interference detected!
Wikia is a free-to-use site that makes money from advertising. We have a modified experience for viewers using ad blockers

Wikia is not accessible if you've made further modifications. Remove the custom ad blocker rule(s) and the page will load as expected.