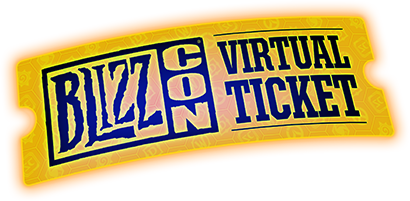 A Virtual Ticket is a login to access a video feed usually provided by DirecTV of various BlizzCon events that was made available starting in 2008. Usually some of the promotional items (physical and virtual, but usually virtual) given to BlizzCon attendees are given to Virtual Ticket purchasers.
See also
Edit
External links
Edit

BlizzCon Virtual Ticket (US)
(live stream when available)

BlizzCon Virtual Ticket (EU)
(live stream when available)
Ad blocker interference detected!
Wikia is a free-to-use site that makes money from advertising. We have a modified experience for viewers using ad blockers

Wikia is not accessible if you've made further modifications. Remove the custom ad blocker rule(s) and the page will load as expected.