104,160pages on
this wiki
Talk

0
This article concerns content exclusive to Mists of Pandaria.

This article should only contain officially released content, such as beta and press release content.
This information is subject to change at any time. (Note this tag should only be placed on major Mists of Pandaria articles.)
See WW:DNP for the official policy on posting unreleased content.
The ancient seat of the pandaren empire has been hidden for generations, shrouded in mists and walled-off by impassible mountains. The waters of the Vale are believed to have mystical powers... which has attracted the attention of ancient enemies as well as power-hungry factions within the Alliance and Horde. What secrets lie buried below this mystical font of power?[1]
The Vale of Eternal Blossoms is located in the central part of Pandaria. It is expected this will be the highest level subzone of the continent. Within this area is the first announced raid of the Mists of Pandaria expansion, Mogu'Shan Vaults, and two dungeons, Mogu'Shan Palace and the Gate of the Setting Sun.[2][3]
The Golden Lotus, linked to the August Celestials, will enlist the aid of players to fight back the Mogu within the zone, and Alliance and Horde hubs will also be located here.
Geography
The Vale is bordered by tall mountains on three of its four sides. In terms of elevation, it sits between the Jade Forest and Kun-Lai Summit. The northern gate opens from Kun-Lai Summit while the western gate closes off the Vale from the Dread Wastes.
The majority of the Vale is covered in golden-leaved trees, giving the zone an eternally autumn feel. Paired with this are the vibrant golden grasses and many sources of water. Pools dot the landscape in the east, while a central lake and waterfall can be found near the central region. A much higher lake in the very northwestern section, close to the ruins.
Travel
Getting there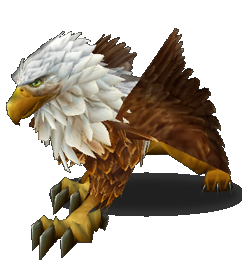 Both factions enter the Vale from Kun-Lai Summit via the Gate of the August Celestials. The gate is located in the south-central part of the Summit and opens into the northern part of the Vale via the Golden Stair.
Flight Master locations
Adjacent regions
Inhabitants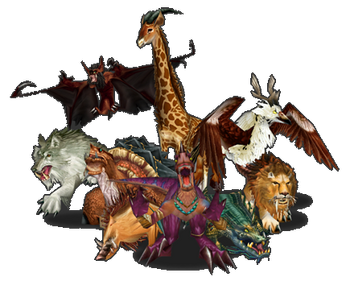 Resources
TBD
Notable characters
Main article: Vale of Eternal Blossoms NPCs
Quests
Main article: Vale of Eternal Blossoms quests
Areas of interest

Maps
Raids
| Dungeon Name | Level Range | Group Size | Approximate Run Time |
| --- | --- | --- | --- |
|  Mogu'Shan Vaults | 90 | 10/25-man |  ?? |
Dungeons
Subzones
In-game
Media
Images
Video
Patch changes
References
External links
Official
WoW Official Game Site (US)
Mists of Pandaria Zone Preview: Vale of Eternal Blossoms
by

Nethaera, Sep 21, 2012 9:00 AM PDT

WoW Official Game Site (EU)
Mists of Pandaria Zone Preview: Vale of Eternal Blossoms
by Blizzard Entertainment, 21 Sep 2012 17:00 BST

WoW Official Game Site (US)
Zone Previews


WoW Official Game Site (EU)
Zone Previews
Beta
News

Wowhead News
Mists of Pandaria Zone Preview: Vale of Eternal Blossoms
by perculia 2012/06/28 12:13 PM