Welcome to WoWWiki!

Hello, Rgelera, and welcome to WoWWiki, the Warcraft wiki! Thanks for your edit to the "File:Cataclysmzonelocations.jpg" page, and we heartily encourage you to continue contributing!
Some links you may find useful:
We hope you enjoy editing here and being a WoWWikian!
Please sign your name on talk pages using four tildes (~~~~) as this will automatically produce your name and the date. If you have any questions, just ask on the relevant talk page, or visit the WoWWiki Forums.
Please leave a message on my talk page if I can help with anything! -- Pcj (Talk) 02:28, 22 August 2009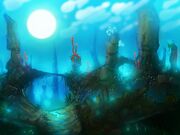 Hi Rgelera. Where did you get this picture? Benitoperezgaldos (talk) 02:49, 22 August 2009 (UTC)
I couldn't find the picture in that link you gave me, thats was very strange. But then I saw the image numbers in this page: [1] and the Image1 was missing, so I copied the name you put on WoWWiki and there it was: [2]. It appears that Blizzard removed it. Benitoperezgaldos (talk) 03:06, 23 August 2009 (UTC)
Video on Cataclysm
Edit
The video is there, there was no need to change it...! Seriously, why did you change it?.. o.o? Also, why did you remove the Goblin starting zone line for Kezzan? I reported you as vandal, just so you know, if you're not, don't worry.


20:54, 26 August 2009 (UTC)
Rgelera, just because you start on the Lost Isles at level 6, doesn't mean they are the starting zone at level 1. User:Coobra/Sig4 18:38, 30 August 2009 (UTC)