Comment

1
SteelSeries mouse gets modest makeover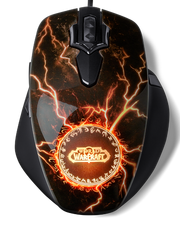 Kotaku has reported a change to the familiar gaming mouse put out by well-known company SteelSeries. Due to feedback from users and critics alike, they will soon be offering a (reportedly) cheaper, slimmer model of their Warcraft gaming mouse: the Legendary edition!
Players can expect the same high-quality options that their other mice offer, but this model is slightly smaller and has three less buttons (eleven, down from fourteen), making it a little less complicated to use. Kotaku reports that it will be available some time next month, so keep your eyes open!
Follow the Legendary edition link for specifications, overview, and pics!