Happy holidays from Blizzard Entertainment! Featuring a pandaren using his brew to bring together a dwarf and orc, as only those from Pandaria can! Also features autographs from the Blizz team. Enjoy!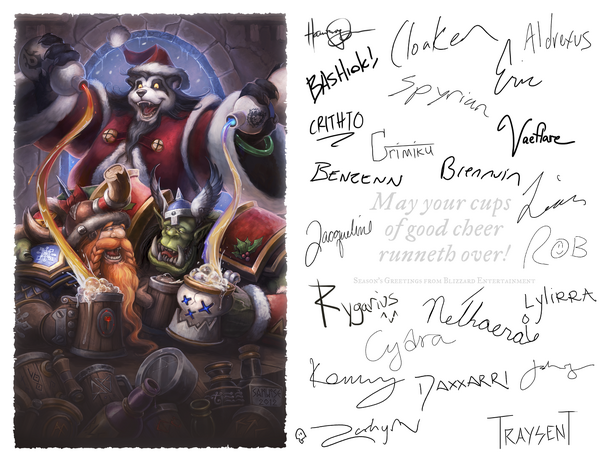 (Click here to access the full hi-res version.)


For more WoWWiki and Warcraft news be sure to follow us on

and join our

group!
---
---
Ad blocker interference detected!
Wikia is a free-to-use site that makes money from advertising. We have a modified experience for viewers using ad blockers

Wikia is not accessible if you've made further modifications. Remove the custom ad blocker rule(s) and the page will load as expected.