Tangycat/World of Warcraft: The Original Dream
103,467pages on
this wiki
Talk

0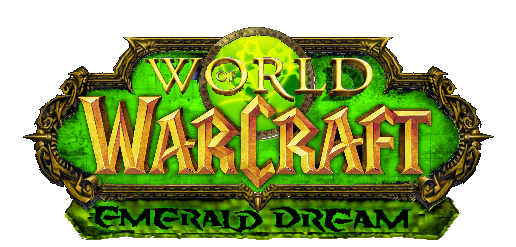 World of Warcraft: Emerald Dream is the upcoming fourth expansion for World of Warcraft and was officially announced on September 09, 2009 at the offical World of Warcraft website. The majority of the expansion content takes place in the Emerald Dream.
It is to include the playable races of the furbolg for the Alliance and the ogres for the Horde. Dance studios will finally be added. Ysera is the final boss in the Emerald Temple.
Information Revealed
Edit
The following is a list of highlights from worldofwarcraft.com/dream.
Level cap increased to 90.
Finally visit the Emerald Dream.
New race for the Alliance: Furbolg
New race for the Horde: Ogre
New monsters, quests, and zones
Several new dungeons and raids
1 new battleground (including "Islands of the Dream" [1]) and a new Wintergrasp-like PvP zone
Profession level cap raised to 700 and will be named Lord <Profession>.
Prominent figures
Edit
Among the many figures confirmed to have major roles in the story of Emerald Dream are:
New zones
Edit
Eastern Kingdoms
Edit
Emerald Dream
Edit
And more
Warcraft games
 

RTS

MMO

Special Editions

Misc.

Non-computer

Games with strikethrough were cancelled or are no longer being produced.