I <3 the Scarlet Crusade
Edit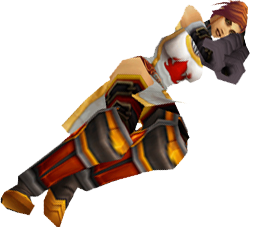 because I'm one of 'em!
We're a bunch of misunderstood souls who just want their homes back. Is that so wrong? I mean, think about it, would you rather not sacrifice a few innocent lives rather than risk certain death in order to liberate your homeland? Of course not! So, whoever advises you otherwise about us has no idea about what we fight for. Zeal? No. Insane? Hell no. Doing a service and retaking our homes? Light yes!
As long as we're not creeping up into Stormwind or Ironforge or whatever, please leave us alone. We pose no threat to you and we don't go after innocents indiscriminately!
There are rumors on the Internets that Darthoran has been posessed by a Demon. We don't need your help! If so I'll gather the crew to kick his butt from the inside. ¡Viva la Scarlet Revolucion!