The subject of this article or section did not make it out of the beta stages of World of Warcraft: Mists of Pandaria.

The in-game information in this article or section is kept purely for historical purposes.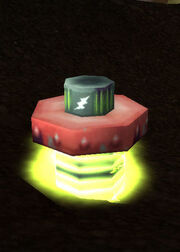 The Unstable Solenoid is part of the technology used in the operation of the Sky Shark. This particular solenoid can be found in the main wreckage in the Jade Forest and prompts players to hunt down the other solenoids to destroy them, lest they fall into enemy hands.
 [85] 

Standard Protocol
Patch changes
Edit