104,156pages on
this wiki
Talk

1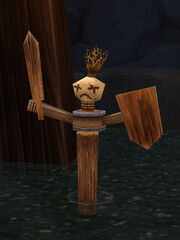 Training Dummies are mechanical NPCs that enables you to test your dps out on different level mobs. Training dummies are located in all capital cities.
Types
Located in most major cities
Located in Acherus: The Ebon Hold
Others
Locations
Alliance
Horde
Since Cataclysm
There are also level 3 Training Dummies in Eversong Woods, Elwynn Forest, Durotar, Trisfal Glades, Mulgore, Teldrassil, Dun Morogh, Kezan and Azuremyst Isle.
External links