Throne of Thunder
ToT, "TT"[1]
Location
Isle of Thunder
End boss
 Ra-den
Raid info
Type
Raid
Advised level
90
Min. avg.
item level
480[2]
Player limit
10/25
Other raids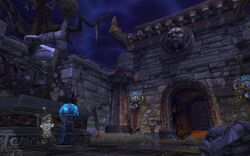 The Throne of Thunder is a raid released as part of Patch 5.2.
Bosses
From Dungeon Journal:
Areas of Interest
Subzones
Maps
Quests
Weekly
Weekly raid quests appear in your quest log as you proceed through the raid. Reports indicate they appear before the area you encounter the objective. Presumably one of seven available could appear on each run.
Achievements
Media
Images
Video
Patch 5.2 - Throne of Thunder Raid - Area Preview
Courtesy of MMO Champion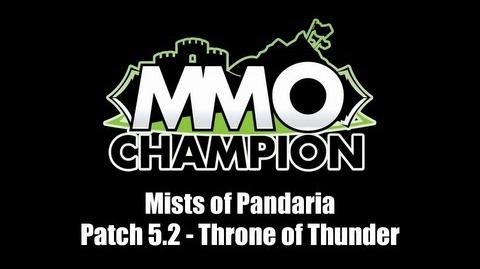 Throne of Thunder - Raid Videos
References
See also
External links
Guides
News