Thorium Bracers

Item Level

51

214 Armor
+6 Strength
Durability 40 / 40
Requires level 46
Equip: Increases your expertise rating by 6
Equip: Increases your armor penetration rating by 6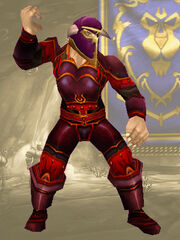 The Thorium Bracers are plate wristguards.
The Thorium Bracers are crafted by Blacksmiths with a skill level of 255.
The [Plans: Thorium Bracers] drop off creatures with their levels in the 50s and above.
Since Patch 3.1.0 it can be learned at blacksmithing trainers.
External links
Edit