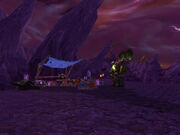 Were you looking for Proving Grounds training feature introduced in Patch 5.4? For the quests with the same name, see  [60] 

Proving Grounds

or  [60] 

Proving Grounds

.
The Proving Grounds is an area of broken plains just east of Area 52. It is the site of a small goblin camp and little else, but the name is presumably given because it has in the past seen several battles between the goblins of Area 52 and outside dangers such as the nearby Burning Legion and roaming wild beasts.
Ad blocker interference detected!
Wikia is a free-to-use site that makes money from advertising. We have a modified experience for viewers using ad blockers

Wikia is not accessible if you've made further modifications. Remove the custom ad blocker rule(s) and the page will load as expected.