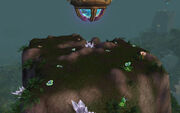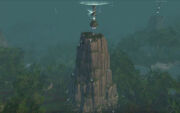 The Glimmering Pillar is located in northern Sholazar Basin and is denoted by its white crystals. The Avatar of Freya seeks players to prevent the Cult of the Damned cultists in the basin from destroying the pillar like they destroyed The Lifeblood Pillar far to the southeast. Glimmering is bordered clockwise from the north by The Savage Thicket, The Bonefields, Death's Hand Encampment, Wildgrowth Mangal, Bittertide Lake and Mistwhisper Refuge.
Ad blocker interference detected!
Wikia is a free-to-use site that makes money from advertising. We have a modified experience for viewers using ad blockers

Wikia is not accessible if you've made further modifications. Remove the custom ad blocker rule(s) and the page will load as expected.