Homicidal Behavior
Edit
An odd thing I've noticed about one of these guys is that after they have left their wood at Supervisor Raelen, they then attack her with their axes! I find this kind of peculiar.
Xavius, the Satyr Lord 15:30, 5 October 2008 (UTC)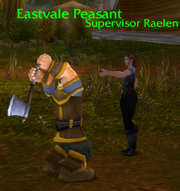 Ad blocker interference detected!
Wikia is a free-to-use site that makes money from advertising. We have a modified experience for viewers using ad blockers

Wikia is not accessible if you've made further modifications. Remove the custom ad blocker rule(s) and the page will load as expected.