Someone know the human and gnome one?

Just a lil note... The blood elf crest there is most likely fake, but it works for now. --Kakwakas 17:57, 30 Jan 2006 (EST)

Note: we don't know the Draenei Crest yet. Yes, there has been speculation over the 'naaru' picture, but it is unknown. Drsyc has said that the picture is of a Naaru, which is the only information we have at the moment -- Kirkburn 09:03, 23 June 2006 (EDT)
Lest there be any confusion over the Naaru image, see Samwise's gallery, where he describes the picture as a 'denizen of Outland' -- Kirkburn 16:20, 26 June 2006 (EDT)
Taken from Sons of the Storm via WoWInterface -- Kirkburn 16:14, 26 June 2006 (EDT)
Icon of the damned
Edit
I dunno really if this should be added, but this icon was added yesterday on Sons of the Storm. It is called Icon of the Damned, but I am not sure what purpose it has yet. Maybe we should wait with adding it until we get some more details. --Kulsprutejojjo 14:07, 2 September 2007 (UTC)
Other icons
Edit
Here some icons if you want to add them.
Rolandius

(
talk
-
contr
) 12:08, 21 February 2009 (UTC)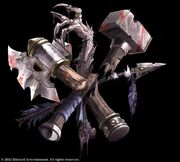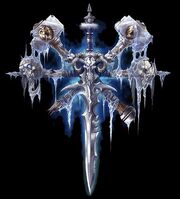 Ad blocker interference detected!
Wikia is a free-to-use site that makes money from advertising. We have a modified experience for viewers using ad blockers

Wikia is not accessible if you've made further modifications. Remove the custom ad blocker rule(s) and the page will load as expected.