I might just be extremely unperceptive, but how long have the crimson guardians been on either side of the unmarked grave here? --Zephead 14:01, 26 December 2006 (EST)
a photo of the area in question: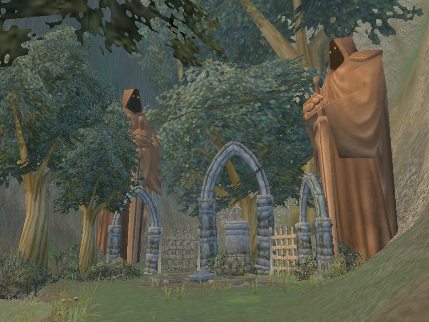 --Zephead 22:00, 26 December 2006 (EST)
Speculation
Edit
Okay if people cited speculation then it wouldn't be speculation anymore correct? It is speculation because it has strong evidence, but no citation.  Rolandius 

 (talk - contr) 01:30, 4 August 2008 (UTC)
Read Rockard. User:Coobra/Sig3 02:20, 4 August 2008 (UTC)
Ad blocker interference detected!
Wikia is a free-to-use site that makes money from advertising. We have a modified experience for viewers using ad blockers

Wikia is not accessible if you've made further modifications. Remove the custom ad blocker rule(s) and the page will load as expected.