The subject of this article has been removed from World of Warcraft.

This includes items and quests that can no longer be obtained.
The in-game information in this article is kept purely for historical purposes and should probably not be under any other categories.

Tabard of the Void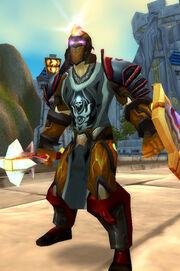 Obtainable with 2000 UDE Points (found off World of Warcraft TCG Booster packs) [No longer purchasable at least as of 03/04/2009]
Added into the UDE points redemption website.
External links
Edit
Ad blocker interference detected!
Wikia is a free-to-use site that makes money from advertising. We have a modified experience for viewers using ad blockers

Wikia is not accessible if you've made further modifications. Remove the custom ad blocker rule(s) and the page will load as expected.