Tabard of the Lightbringer

Item Level

80

Equip: Suffuses the wearer with the Light. (30 Min Cooldown)
"May you always bring light into dark places."
The Tabard of the Lightbringer is a epic bind on equip tabard with a use feature. The tabard itself displays the presumed symbol of the Knights of the Silver Hand, an order of paladins lead by Uther Lightbringer.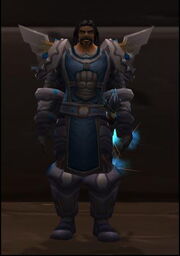 Tabard of the Lightbringer is a reward of

 [80R] The Lightbringer's Redemption
If you don't get this as a gift or be lucky/rich and buy it from somebody, you need to be on the

[

Shadowmourne

]

quest chain and kill  

The Lich King

to get

[

Sealed Chest

]

and start the quest to get this item (among several others).
This is one of five vanity items that can all be gotten and kept or given away:
This is the only tabard in game to show the presumed symbol of the Knights of the Silver Hand.
Implented in patch 3.3.3 this is only one of four tabards that currently has an item level of 80. Of those four, this is the only one that doesn't come from PvP.
It is also only one of 3 tabards that has a "on-use" effect. The others being: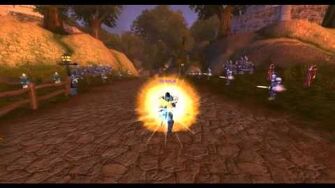 External links
Edit
Ad blocker interference detected!
Wikia is a free-to-use site that makes money from advertising. We have a modified experience for viewers using ad blockers

Wikia is not accessible if you've made further modifications. Remove the custom ad blocker rule(s) and the page will load as expected.