| | |
| --- | --- |
| | This article or section contains information taken from the Warcraft strategy games and contains information relating to level editing or game mechanics. |
This is about the Warcraft III building. For the similar term used in World of Warcraft, see starting area
A Start Location, in Warcraft III World Editor, is a placemark that is meant to be where the player's camera will start out, and where his starting units (workers and town halls) are placed.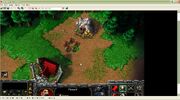 Ad blocker interference detected!
Wikia is a free-to-use site that makes money from advertising. We have a modified experience for viewers using ad blockers

Wikia is not accessible if you've made further modifications. Remove the custom ad blocker rule(s) and the page will load as expected.