Sleeveless T-Shirt

"On the inside collar it reads, 'Inspected by Earl Z. Moade.'"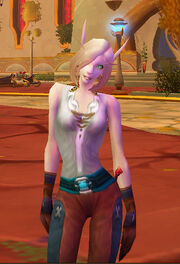 Only drops in the battleground Alterac Valley, from mostly

Alliance NPCs, it has a very low drop rate. Reported also to drop from

players.
Patch changes
Edit
External links
Edit
Ad blocker interference detected!
Wikia is a free-to-use site that makes money from advertising. We have a modified experience for viewers using ad blockers

Wikia is not accessible if you've made further modifications. Remove the custom ad blocker rule(s) and the page will load as expected.