This is a compilation of in-game visible effects that testify major achievements of adventuring heroes. The deeds usually become manifest in buffs from high-ranking NPCs combined with some praising words or the foe's head at public display.
Rend Blackhand
Edit
Quest
Buff
Public Appearance
The Nightmare Manifests
Edit
In the early stages of http://www.wowwiki.com/The_Scepter_of_the_Shifting_Sands_quest_chain the players have to defeat http://www.wowwiki.com/Eranikus,_Tyrant_of_the_Dream in the village of Nighthaven in Moonglade.
Quest
Buff
Public Appearance
Eranikus, Tyrant of the Dream is wholly consumed by the Light of Elune. Tranquility sets in over the Moonglade.

(server-wide emote)
Quest
Buff
Public Appearance
Nefarian
Edit
Quest
Buff
Public Appearance
Quest
Buff
Public Appearance
none
Greatmother Geyah
Edit
Quest
Buff
Public Appearance
Magtheridon
Edit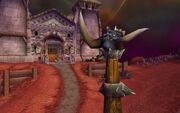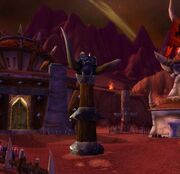 Quest
Buff
Public Appearance
Kael'thas Sunstrider
Edit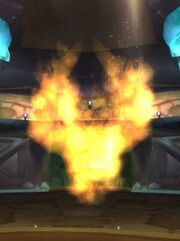 Quest
Buff
Public Appearance
Sun's Reach
Edit
Quests
Buff
Public Appearance