This article is a realm page for the Mok'Nathal US realm (server)

This is a community maintained page and does not represent official World of Warcraft history or occurrences. Information and events here are for community documentation of server particulars, history, or opinion.
Mok'Nathal (PvE)
Edit
Mok'Nathal is a PvE realm in the Emberstorm US battlegroup. It is named after the the Mok'Nathal Clan. It has a population of 12,000, with 5000 lvl 80 toons. Of those 5000, 80% are Alliance, only 20% being Horde. The Horde raiding community is very small and tight knit, but with several active Ulduar guilds. The Alliance raiding community is headlined by Resurrected (a top 500 world guild), with several other active raiding guilds.
Guild Listing
Edit
Alliance »




Ascendancy
[Guild Site Web]
Armory
Alliance of the Elite
—
Armory
Aiur
[Guild Site Web]
Armory
Azeroth Playmates
[Guild Site Web]
Armory
Azure Castle
[Guild Site Web]
Armory
Band of Heroes
—
Armory
Benevolence
—
Armory
Blood Rite
—
Armory
Cataclysmic
—
Armory
Deep Wounds
—
Armory
Divine Alliance
[Guild Site Web]
Armory
Elysium
[Guild Site Web]
Armory
First in Hell
—
Armory
Fists of Fury
[Guild Site Web]
Armory
Infernø
[Guild Site Web]
Armory
Katanas Edge
[Guild Site Web]
Armory
Kugeln des Todes
[Guild Site Web]
Armory
Legends of Warsong
[Guild Site Web]
Armory
Loyalty
[Guild Site Web]
Armory
Mist Warriors
[Guild Site Web]
Armory
The Rebellion
—
Armory
Resurrected
[Guild Site Web]
Armory
Saint Warriors
[Guild Site Web]
Armory
Sanctification
[Guild Site Web]
Armory
The Shadow League
[Guild Site Web]
Armory
The Stoic Guard
[Guild Site Web]
Armory
True Blood of Malkier
[Guild Site Web]
Armory
Twilight Alliance Gamers
[Guild Site Web]
Armory
Horde »




A New Dawn
[Guild Site Web]
Armory
Blackfeather Pirates
[Guild Site Web]
Armory
The Blackrock Clan
—
Armory
Burn Unit
—
Armory
Chaos
[Guild Site Web]
Armory
Clarity
[Guild Site Web]
Armory
Diablos Angels
—
Armory
Divine Exodus
—
Armory
Duality
—
Armory
From the Ashes
—
Armory
Hate Breed
—
Armory
Inquisition
[Guild Site Web]
Armory
Knights of the Sin dorei
[Guild Site Web]
Armory
Less QQ more pew pew
—
Armory
Mercenaries
[Guild Site Web]
Armory
Morbid
[Guild Site Web]
Armory
Mythbustters
—
Armory
Rare Voxels
[Guild Site Web]
Armory
Shadows
—
Armory
SiNiX
[Guild Site Web]
Armory
Something Wicked
[Guild Site Web]
Armory
The System Lords
[Guild Site Web]
Armory
Unbound
[Guild Site Web]
Armory
Burning Crusade Progression - 25-man
Edit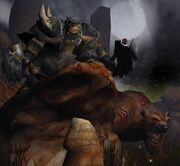 Sunwell Plateau
Edit
Sunwell Plateau

| | | | | | | | |
| --- | --- | --- | --- | --- | --- | --- | --- |
| | | Kalecgos | Brutallus | Felmyst | Eredar Twins | M'uru | Kil'jaeden |
| | Resurrected | | | | | | |
| | | | | | | | |
Black Temple
Edit
Black Temple
Naj'entus
Supremus
Shade of Akama
Gorefiend
Bloodboil
Reliquary of Souls
Mother Sharaz
Illidari Council
Illidan
Resurrected
Loyalty
Clarity
Mount Hyjal
Edit
Mount Hyjal
Rage Winterchill
Anetheron
Kaz'rogal
Azgalor
Archimonde
Resurrected
Clarity
Loyalty
Unbound
True Blood of Malkier
Converge
Serpentshrine Cavern and The Eye
Edit
SSC/TK

| | | | | | | | | | | | | | |
| --- | --- | --- | --- | --- | --- | --- | --- | --- | --- | --- | --- | --- | --- |
| | | Hydross | Lurker | Leotheras | Fathom-Lord | Tidewalker | Vashj | | | Al'ar | Void Reaver | Solarian | Kael'thas |
| | Resurrected | | | | | | | | | | | | |
| | Loyalty | | | | | | | | | | | | |
| | Clarity | | | | | | | | | | | | |
| | True Blood of Malkier | | | | | | | | | | | | |
| | Converge | | | | | | | | | | | | |
| | Azeroth Playmates | | | | | | | | | | | | |
| | Cake or Death | | | | | | | | | | | | |
| | For Instance | | | | | | | | | | | | |
| | Sanctification | | | | | | | | | | | | |
| | Kugeln des Todes | | | | | | | | | | | | |
| | The System Lords | | | | | | | | | | | | |
| | MORBID | | | | | | | | | | | | |
| | Unbound | | | | | | | | | | | | |
Gruul's Lair and Magtheridon's Lair
Edit
Gruul and Magtheridon

| | | | | | |
| --- | --- | --- | --- | --- | --- |
| | | High King Maulgar | Gruul | | Magtheridon |
| | Infernø | | | | |
| | Resurrected | | | | |
| | Loyalty | | | | |
| | True Blood of Malkier | | | | |
| | Converge | | | | |
| | Azeroth Playmates | | | | |
| | For Instance | | | | |
| | Cake or Death | | | | |
| | Clarity | | | | |
| | Inquisition | | | | |
| | MORBID | | | | |
| | The System Lords | | | | |
| | Unbound | | | | |
| | The Stoic Guard | | | | |
| | First in Hell | | | | |
| | Kugeln des Todes | | | | |
| | Aiur | | | | |
| | Is a Zombie | | | | |
| | Ultimate Alliance | | | | |
| | Methodkill | | | | |
| | Chaos | | | | |
| | Benevolence | | | | |
| | The Shadow League | | | | |
Outdoor Bosses
Edit
Outdoor Bosses

| | | | |
| --- | --- | --- | --- |
| | | Doomwalker | Kazzak |
| | Resurrected | | |
| | Loyalty | | |
| | Cake or Death | | |
| | Converge | | |
Burning Crusade - 10-man
Edit
Zul'Aman
Edit
Zul'Aman

| | | | | | | | | |
| --- | --- | --- | --- | --- | --- | --- | --- | --- |
| | | Akil'zon (Eagle) | Nalorakk (Bear) | Jan'alai (Dragonhawk) | Halazzi (Lynx) | Timed Event | Hex Low Malacrass | Zul'jin |
| | Infernø | | | | | | | |
| | Resurrected | | | | | | | |
| | Loyalty | | | | | | | |
| | Clarity | | | | | | | |
| | True Blood of Malkier | | | | | | | |
| | Azeroth Playmates | | | | | | | |
| | MORBID | | | | | | | |
| | Converge | | | | | | | |
| | Cake or Death | | | | | | | |
| | Sanctification | | | | | | | |
| | The System Lords | | | | | | | |
| | Unbound | | | | | | | |
| | For Instance | | | | | | | |
| | Kugeln des Todes | | | | | | | |
| | The Shadow League | | | | | | | |