Transferred!
Edit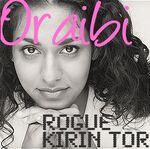 Oraibi has transferred from the Kirin Tor server to Moon Guard. This page is no longer being maintained; the new page for Oraibi can be found at:
Note: As her name was already taken on Moon Guard, Ora's 'toon is named Oraibii.
Ad blocker interference detected!
Wikia is a free-to-use site that makes money from advertising. We have a modified experience for viewers using ad blockers

Wikia is not accessible if you've made further modifications. Remove the custom ad blocker rule(s) and the page will load as expected.