Errlang - A level 60 dwarf warrior on the World of Warcraft server "Kil'jaeden".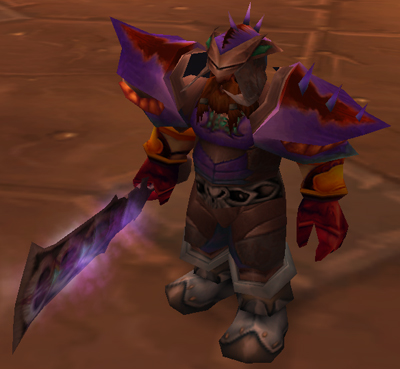 The Beginning
Edit
Errlang is a direct descendent of Erlang who was created December 28th 2004. Errlang was created on March 31st 2006 as a result of Erlang being banned.
Account & Character History
Edit
1st Account (Banned)
Erlang - 60 Dwarf Warrior (Previous Main)
Gangksta - 60 Gnome Rogue
Facemelter - 28 Gnome Mage

2nd Account (Active)
Errlang - 60 Dwarf Warrior (Current Main)
Aimbot - 25 Dwarf Hunter
Nubcakepwner - 7 Gnome Mage

Location (Intangible/Digital)
Edit
Errlang resides on the World of Warcraft server "Kil'jaeden" in a guild called Zephyros.

The guild Website can be found here: www.zephyrosguild.com/wow
The Ownage
Edit
Errlang is an unstoppable force that nobody dares to step in front of.
Playtime
Edit
Old Account: 183 Days 11 Hours
New Account: 78 Days 17 Hours
Total Played: 262 Days 4 Hours (6292 Hours)
Account Created: 657 Days Ago - December 28th 2004
Average Per Day: 9.58 Hrs. - 39.90%
Updated: October 16th, 2006
Will there be an Errrlang?
Ad blocker interference detected!
Wikia is a free-to-use site that makes money from advertising. We have a modified experience for viewers using ad blockers

Wikia is not accessible if you've made further modifications. Remove the custom ad blocker rule(s) and the page will load as expected.