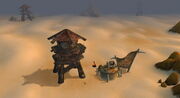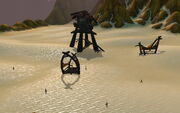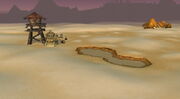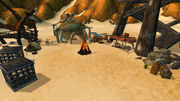 Sandsorrow Watch is an area of Tanaris heavily populated by Sandfury trolls (previously elite until Patch 2.3). Their dwellings and powerful soldiers dot the landscape.
List of Sandfury trolls
Edit
In Cataclysm
Edit

This section concerns content exclusive to Cataclysm.
The tower closest to the mountains has been taken over and will be a neutral quest hub.
Ad blocker interference detected!
Wikia is a free-to-use site that makes money from advertising. We have a modified experience for viewers using ad blockers

Wikia is not accessible if you've made further modifications. Remove the custom ad blocker rule(s) and the page will load as expected.