Royal Dangui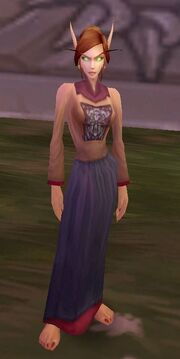 Royal Danguis are Wedding Dresses for Women. See Dangui for more information.
They are sold by Geenia Sunshadow in Moonglade, Lisbeth Schneider in Stormwind City and as well as by Sheldon Von Croy in Undercity.
Patch changes
Edit
External links
Edit
Ad blocker interference detected!
Wikia is a free-to-use site that makes money from advertising. We have a modified experience for viewers using ad blockers

Wikia is not accessible if you've made further modifications. Remove the custom ad blocker rule(s) and the page will load as expected.