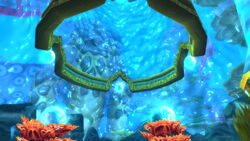 For the ship in Stranglethorn Vale, see The Riptide and for the shaman ability, see Riptide.
The Riptide[49.7, 30.4] is the elevator within the Throne of the Tides. Players ride a jellyfish-like platform up to the second level of the instance, where they will face Lady Naz'jar and Commander Ulthok.
Patch changes
Edit
Ad blocker interference detected!
Wikia is a free-to-use site that makes money from advertising. We have a modified experience for viewers using ad blockers

Wikia is not accessible if you've made further modifications. Remove the custom ad blocker rule(s) and the page will load as expected.