| | |
| --- | --- |
| | It is requested that a screenshot or screenshots be included in this article to improve its quality. |
Were you looking for the Ring of Trials in Draenor?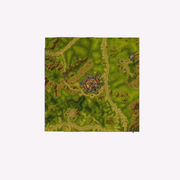 Ring of Trials (also called the "Nagrand Arena") located in Nagrand, southeast of Garadar. It used to be an ancient orcish proving ground. This arena supports up to 5 players on each side.
This arena is an open field with 4 supporting columns near the middle. The starting areas are opposite each other. Like all arenas, after five minutes, two Shadow Sight power ups would appear that let the user see stealthed and invisible characters; however, it also does a little damage to the user.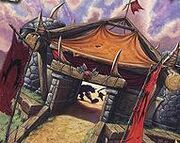 Prior to Patch 2.1, a cyclone would appear one minute into the fight and randomly spin into players, slowing and damaging them.
Ad blocker interference detected!
Wikia is a free-to-use site that makes money from advertising. We have a modified experience for viewers using ad blockers

Wikia is not accessible if you've made further modifications. Remove the custom ad blocker rule(s) and the page will load as expected.