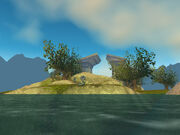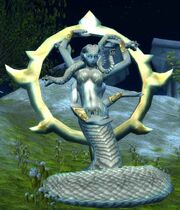 Ranazjar Isle is a small, rocky island off the northwest coast of Desolace[28, 8]. It is inhabited by the serpentine naga. On the isle are many night elven ruins that seem to be part of the same ancient city as those of Ethel Rethor. One notable feature on the island is a statue of what may be Queen Azshara.
Patch changes
Edit
Ad blocker interference detected!
Wikia is a free-to-use site that makes money from advertising. We have a modified experience for viewers using ad blockers

Wikia is not accessible if you've made further modifications. Remove the custom ad blocker rule(s) and the page will load as expected.