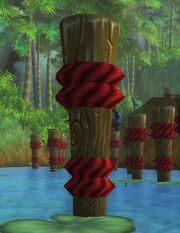 Objectives
Edit
Defeat 6
Tushui Monk

s
atop the balance poles
[61, 46]
.
Description
Edit
I require peace to perform my meditation. Practice your arts while I meditate on Shu's location.
Other monks practice balance and combat upon the balance poles in the surrounding pools. Engage them and defeat them.
Completion
Edit
Even now, your skills increase. Your footing becomes more sure. Your blows strike with more force.
Discipline and practice are the keys to reaching our full potential.
You will receive:
Progression
Edit
Patch changes
Edit
External links
Edit