103,470pages on
this wiki
Talk

0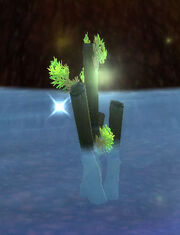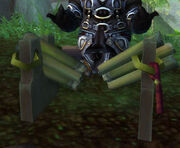 Objectives
Gather 8 Hard Tearwood Reeds.
Description
Gather me reeds from the nearby pools.
Progress
Do not question why. Do, and then observe the results.
Completion
Good.
My head, it is harder than the hardest wood.
Step back, and let me dispel your doubts.
Rewards
You will receive:
Dialogue
Jojo proceeds to demonstrate his strength:
The reeds of the Singing Pools are the hardest in all of the land, but they are as air before my fist.
He chops through the stack, then returns to meditation.
Nothing more than air.
Notes
You have to go into the pool that gives you the curse of the frog, changing you into a frog and causing you to aggro the cranes.
You can use your abilities while in frog form.
Progression
Patch changes