Objectives
Edit
Blow up Render's Valley.
Description
Edit
Those explosives you planted were high yield, <name>. When I push this button on the Bravo Company field kit, that whole valley is gonna be consumed by a massive fireball of death.
You know, I think you should do the honors. You did all the hard work, after all.
Ready?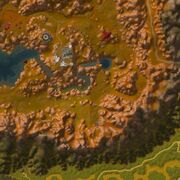 You will also receive: 30

Completion
Edit
Did you see those orcs explode? THAT'S HOW WE DO IT IN BRAVO COMPANY! Now to clean up the rest of these jackasses.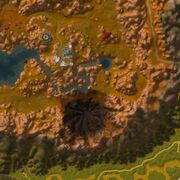 Accept the quest and watch the fireworks as the valley is blown sky-high! What was Render's Valley is now Render's Crater.
On complete:
Messner says: Johnny, you do realize that we just blew up half of Redridge, right?
John J. Keeshan says: Redridge'll heal, but them orcs sure won't...
Quest progression
Edit
Optional lead-in: Hero's Call: Redridge Mountains!
Patch history
Edit

Patch 4.0.3 (15-Nov-2010): Added

External links
Edit