102,982pages on
this wiki
Talk

0
Not yet released!

* This article or section includes information about announced content that has not been released

yet.

The expected release date is

unknown

.

Please remove this template when the content has gone live.
A Taste For Eggs

Start
Master Bruised Paw
End
Master Bruised Paw
Level
86
Category
Valley of the Four Winds
Experience
111,000 XP
or 666 at Level 100
Rewards
9 80
Previous

Unyielding Fists: Trial of Wood

Next

Unyielding Fists: Trial of Stone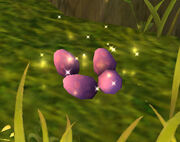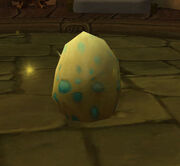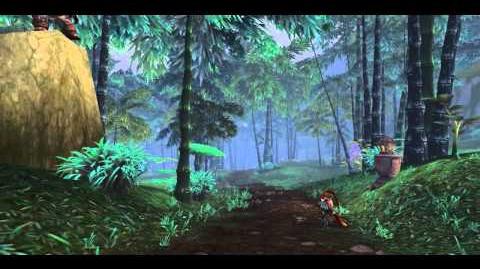 Objectives
Obtain 10 Emperor Tern Eggs, 4 Whitefisher Crane Eggs, and 1 Hornbill Strider Egg.
Description
I can sense your anxiety, but you are not ready yet. Your training must continue before you perform the final test. As for your task... I need you to fetch me some eggs.
Yes, eggs. The marshland[25.4, 43.7] atop the hills to the east is home to a number of birds, all of which are generally peaceful in nature. You should have no trouble gathering enough eggs to last me several weeks.
Progress
How is your egg hunt going?
Completion
Now you know why I don't gather the eggs myself.
Shall we continue your training?
Rewards
You will receive:
Notes
Head up into the hills to the Singing Marshes.
Small, purple tern eggs are tucked in batches at the bases of rocks.
Larger, white crane eggs are hidden singly in the grasses.
The largest egg is within the cave[26.9, 39.2]. The

Hornbill Strider

will spawn after looting.
Birds in the proximity of their eggs being looted will attack.
A cut scene will play immediately after, which can be reviewed later by talking to the master.
Progression
Complete the following:
 [86] 

The Hidden Master

Complete the following:
Patch changes
External links