Purple Puffer

Item Level

20

Use: Teaches you how to summon this companion.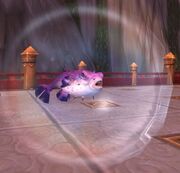 Purple Puffer is an Aquatic Battle pet Companion, which can only be obtained by the 'Bloat the Bubble Fish' card in the "Throne of the Tides" expansion pack for the World of Warcraft Trading Card Game.
Ad blocker interference detected!
Wikia is a free-to-use site that makes money from advertising. We have a modified experience for viewers using ad blockers

Wikia is not accessible if you've made further modifications. Remove the custom ad blocker rule(s) and the page will load as expected.