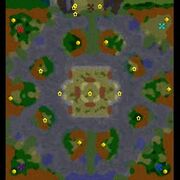 This verdant paradise is as plentiful in resources as it is in foes. Heroes enter the shallows with a small fighting force, and must beware the spell casters who hold the temple ruins.[1] (WC3MP )
Location mentioned in a Warcraft III: The Frozen Throne multi-player map.
Ad blocker interference detected!
Wikia is a free-to-use site that makes money from advertising. We have a modified experience for viewers using ad blockers

Wikia is not accessible if you've made further modifications. Remove the custom ad blocker rule(s) and the page will load as expected.