Overcharged Manacell

"A small container filled with brightly glowing plasma."
Overcharged Manacell as a quest objective
Edit
This item is an objective of

 [69D] Fresh from the Mechanarω τ ϖ.
As an object
Edit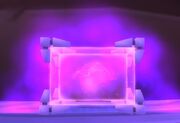 The Overcharged Manacell is located in the Mechanar, which produces them. They contain an incredible amount of power. Mechano-Lord Capacitus is likely involved in the process of their creation.
External links
Edit
Ad blocker interference detected!
Wikia is a free-to-use site that makes money from advertising. We have a modified experience for viewers using ad blockers

Wikia is not accessible if you've made further modifications. Remove the custom ad blocker rule(s) and the page will load as expected.