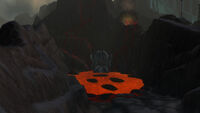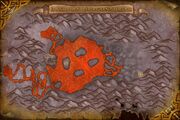 For the non-instanced version of this zone, see Obsidian Dragonshrine.
The Obsidian Dragonshrine of the End Time instance is much smaller than the area most players are familiar with. It exists within a future version of the Dragonblight where Deathwing has succeeded in destroying all life on Azeroth.
The mobs are in packs of three, with one each per group. Some groups path, while some are stationary. It is suggested groups take out the Seers first.
Inhabitants
Edit
Patch changes
Edit
External links
Edit